March 4, 7:30 PM
Convocation Hall
University of Alberta
FREE (Donations Welcome)
SHHH! Ensemble, with Edana Higham, piano; Zac Pulak, percussion.
Featuring several newly commissioned works, structured improvisation, and creative instrumentation SHHH!! Ensemble's innovative "Spirits" programme takes the listener on a journey through composer's reflections on the nature of creativity, meditation, inspiration, whiskey, and the beyond.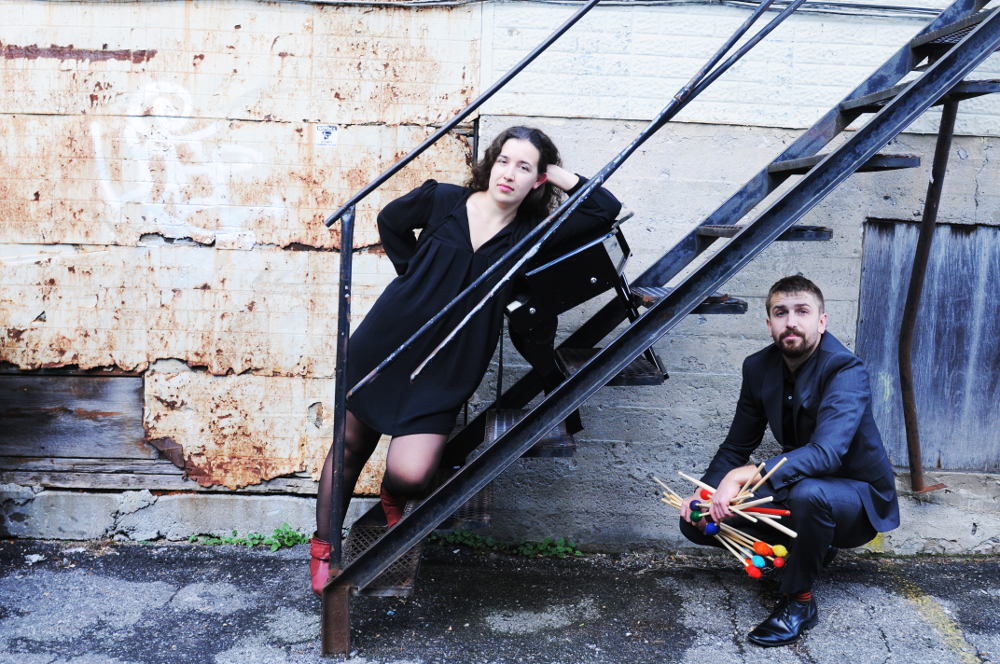 SHHH!! Ensemble performs Spirits
Andy Akiho – Karakurenai
John Beckwith – Meanwhile +*
Kelly-Marie Murphy – Dr. Blue's Incredible Boneshaking Drill Engine +*
John Gordon Armstrong – The Angel's Share +*
Kevin Hanlon – SHHHuffle / Bach – O How Fleeting, O How Hollow *
Micheline Roi – Grieving the Doubts of Angels +
= Canadian Composer
= Commissioned by SHHH!! Ensemble
SHHH!! Ensemble Bio:
SHHH!!… a powerful utterance designed to draw attention forward… creating space and awareness… opening ears to something important.
SHHH!! Ensemble is a piano/percussion duo dedicated to the creation and dissemination of new and rarefied sounds. The Ottawa based duo of pianist Edana Higham and percussionist Zac Pulak pride themselves in the presentation of programmes that are as accessible as they are groundbreaking.
The ensemble is committed to creating and exploring works for piano and percussion through commissioning and arranging. Recent highlights include residencies at the Canadian Music Centre and the Banff Centre for Arts and Creativity, commissions from iconic Canadian composers such as John Beckwith, Jocelyn Morlock, and a forthcoming double-concerto from Kelly-Marie Murphy.
To stay up-to-date with all of SHHH!! Ensemble's activities them on social media using the @shhhensemble handle.