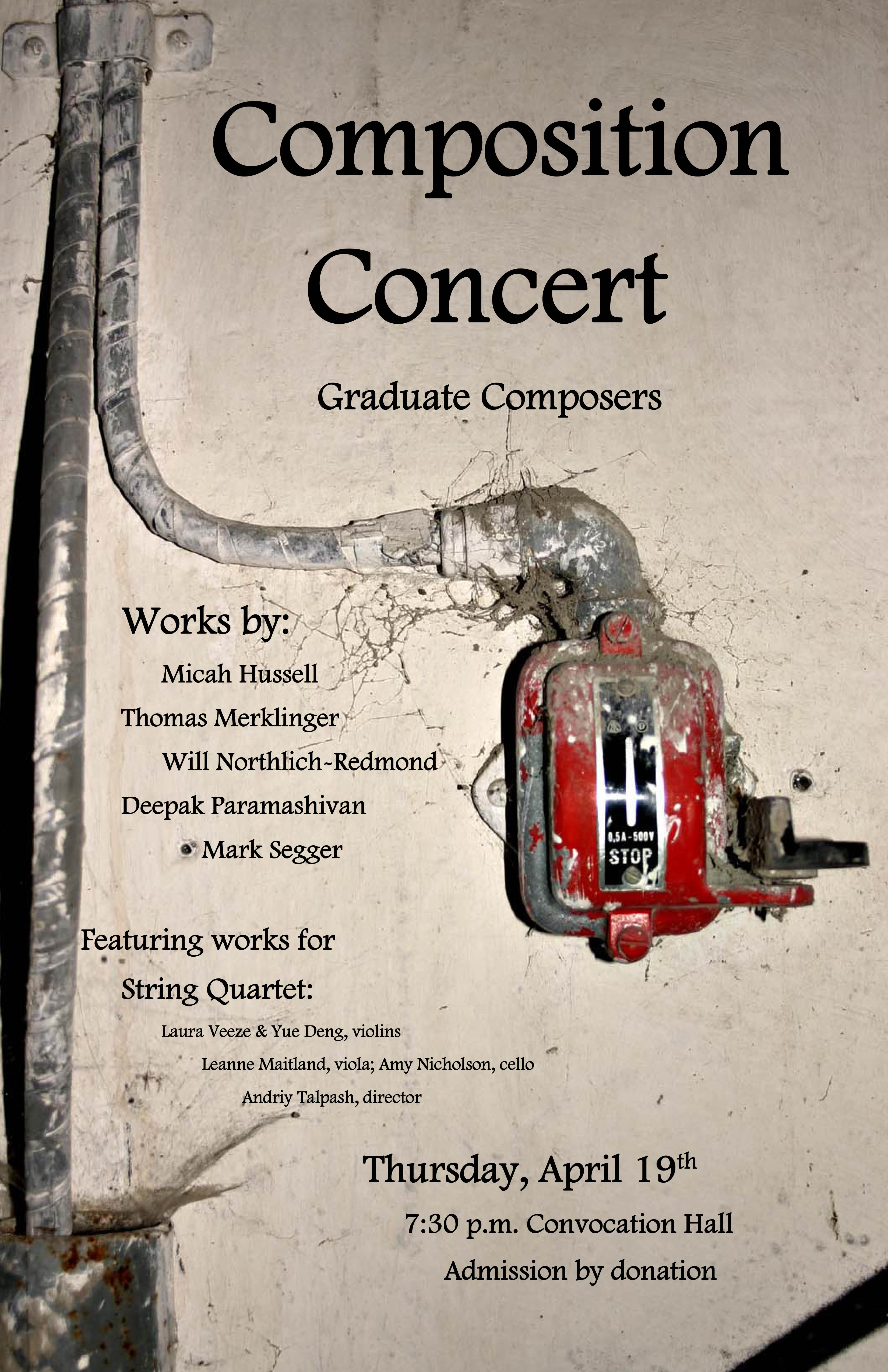 Please join us for an evening of new works for violin + electronics, and string quartet.  Featuring works by graduate student composers Micah Hussell, Thomas Merklinger, Will Northlich-Redmond, Deepak Paramashivan, and Mark Segger.  Performed by Laura Veeze (violin), Yue Deng (violin), Leanne Maitland (viola), and Amy Nicholson (cello), and directed by Andriy Talpash.
Thursday April 19th
7:30 p.m. Convocation Hall
Admission by donation.